Equipment Sales
Testimonials
"Thank you Tangent Labs!
Having just taken a new position with my company-I had a lot of challenges and even more questions. Tangent Labs has been a lifesaver for me! The services offered by your company have been extremely helpful. My calibrations, certifications and tracking system are now all up to date and easy to access! Thank you Tangent Labs!-But an even bigger Thank You to the people at Tangent Labs for all of their patience and help!"
Julann Main - American Keeper Corp.

Shimpo DT-315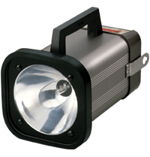 Designed from the beginning for harsh use. The DT-315P is a rugged, sealed (IP65) Stroboscope suitable for working in areas without AC power. The DT-315P works just like the DT-315A battery operated strobe, however flash tube life is increased, so maintenance of the DT-315P is less. Equipped with Phase shifting in angle of delay (0-359 degrees) and flash time delay, (0-300 mSec) the DT-315P is engineered for checking speed, timing and wear on rotating and reciprocating machinery.
With its rugged bumper, sealed body, and internal (rechargeable) battery, the DT-315P provides the maintenance and quality professional, a rugged and accurate strobe-tach for inspection in harsh environments, of presses, conveyers, gear reducers, chain drives, fuel injectors, spray (paint) patterns, and many other industrial applications.
| | |
| --- | --- |
| Features | Benefits: |
| IP65 Sealed Construction | Spray and wash down proof; sealed against oil and moisture |
| Extruded Aluminum Construction | Exception Durability |
| Internal Battery Supply | No power cord to drag around |
| Extra Long Flash tube life | Almost no maintenance |
| Phase Shift / Time shift flash control | Precise timing/visual inspection in hard to reach areas while machine is running |
| Internal and External Trigger | Provides flash control by manual or external signal input such as sensors and contact switches |
| Rubber Bootl | Protects stroboscope lens and flashtubes life from mishandling |
Tangent News
We have a new never used (or opened) Western MCLA High Pressure Reserve Medical Manifold for sale...