Equipment Sales
Testimonials
"Tangent Labs was a logical choice to send equipment to be calibrated when our Lab was faced with a large amount of equipment to have calibrated. Our Lab had used Tangent Labs before and were always pleased with their service and caliber of work. It was a definite plus that they would pickup our equipment because shipping delicate equipment is always a concern. Their personnel are always courteous and prompt. Their turnaround time is fantastic and our equipment is always handled with care. They are able to accommodate priorities when necessary. Our Lab will continue to send equipment to Tangent Labs because they have earned the trust through the work that they perform and their customer service. There would be no hesitation on recommending Tangent Labs to anyone."
Lee Ann Kelly - Computer Science Corporation

Pennsylvania 7300 Series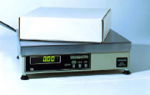 The 7300 Bench Scales offer heavy duty cast contruction; a bright, stable display; weight displayed in two units of measurement; a powerful and flexible standard RS232 data link; is network addressable; includes a connector for remote display (1); and a 4 Year Warranty. The 7300 has a range of capacities from 2lbs to 200lbs. Platform: 12" x 14" stainless steel. Pushbuttons: Zero on/off; Units; Print Approvals: NTEP, Applications: UPS and Shipping Manifest Systems, Point of Sale & Point of Purchase Weighing, and Filling.
Model
Capacity
Resolution
Platform Size (in)
Column Height (in)
Shipping Weight (lbs)
Penn7300-2
2 lb
0.0002 lb
8 x 8
9.8
19
�
Penn 7300-5
5 lb
0.0005 lb
8 x 8
9.8
19
�
Penn 7300-10
10 lb
0.001 lb
12 x 14
9.8
23
�
Penn 7300-20
20 lb
0.002 lb
12 x 14
13.8
23
�
Penn 7300-50
50 lb
0.005 lb
12 x 14
13.8
23
�
Penn 7300-100
100 lb
0.01 lb
12 x 14
26.8
23
�
Penn 7300-150
150 lb
0.02 lb
12 x 14
26.8
23
�
Penn 7300-200
200 lb
0.02 lb
12 x 14
29.5
23
�
Tangent News
We are excited to announce that as of January 2022, Tangent Labs is now a Transcat company!