Equipment Sales
Testimonials
"I just wanted to let you know that I was very impressed with your technicians today. They were very professional and polite. Thanks again!"
Alyssa Mahlke - Endocyte Inc.

Pennsylvania 6600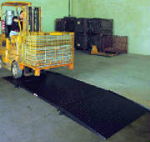 Proven Floor Scales: On-floor or In-floor
Mild Steel or Stainless Steel models

We can make custom scales for washdown food processing facilities with easy access detachable top plates and Stainless Steel load cells.

24 x 24" 500 lbs capacity to 96 x 120" 40,000 lbs capacity

All floor scales are not alike! Pennsylvania 6600 Series floor scales are designed for least life cost and sustained accuracy with features that outperform the competition:
Premium black powder coat finish (mild steel models up to 60 x 60" 10K capacity)

Premium Sensortronics or, Coti load cells (4) adjustable leveling feet

100% end loading capable of handling off-center loads or tanks

Heavy duty construction and low profile designed for portable or permanent applications

Free matching to any Pennsylvania Scale indicator for a plug & play installation

Wide range of capacities, platform sizes, and accessories such as ramps, pit frames and anchor plates

Made in USA - ship NAFTA Free Trade to Canada and Mexico

Suitable for Commercial Applications (subject to local Weights & Measures regulations)

Sizes from 24 x 24" to 96 x 120" and capacities 500 lbs to 40,000 lbs

FIVE YEAR Limited Warranty

Tangent News
We are excited to announce that as of January 2022, Tangent Labs is now a Transcat company!