Equipment Sales
Testimonials
"I would like to express to you that I believe your organization is one of the best I've ever worked with in providing quality service in a timely manner. Your employees are extremely professional and always willing to go above and beyond the call of duty to resolve any issues. Your staff is full of highly trained professionals and I'd like to personally say thank you for providing excellent service.
In closing I would just like to thank Tangent labs and its employees for providing exceptional service to Mossberg & Co. Quality Department. I would like to wish you good luck with your A2LA recertification but I'm sure you guys won't need it."
Bob Byers - Mossberg & Co.

Pennsylvania 6600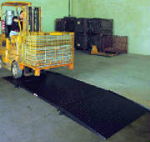 Proven Floor Scales: On-floor or In-floor
Mild Steel or Stainless Steel models

We can make custom scales for washdown food processing facilities with easy access detachable top plates and Stainless Steel load cells.

24 x 24" 500 lbs capacity to 96 x 120" 40,000 lbs capacity

All floor scales are not alike! Pennsylvania 6600 Series floor scales are designed for least life cost and sustained accuracy with features that outperform the competition:
Premium black powder coat finish (mild steel models up to 60 x 60" 10K capacity)

Premium Sensortronics or, Coti load cells (4) adjustable leveling feet

100% end loading capable of handling off-center loads or tanks

Heavy duty construction and low profile designed for portable or permanent applications

Free matching to any Pennsylvania Scale indicator for a plug & play installation

Wide range of capacities, platform sizes, and accessories such as ramps, pit frames and anchor plates

Made in USA - ship NAFTA Free Trade to Canada and Mexico

Suitable for Commercial Applications (subject to local Weights & Measures regulations)

Sizes from 24 x 24" to 96 x 120" and capacities 500 lbs to 40,000 lbs

FIVE YEAR Limited Warranty

Tangent News
We are excited to announce that as of January 2022, Tangent Labs is now a Transcat company!