Testimonials
"Mr Mathes was beyond professional, especially in light of the issues we had with the changes that we had made. I would like to thank him and Tangent for the excellent job and look forward to next year."
Doug Cherry - Life Science Logistics

JBD American Scale is Now Part of the Tangent Labs Family
The addition of JBD's outstanding knowledge in force, weights & measures and custom weighing applications allows Tangent Labs to offer an even greater range of value to all of our customers.
Under one roof, we are your solution provider for sales, service, A2LA accredited calibrations and program management in the areas of Mechanical, Dimensional, Electrical and a wide range of miscellaneous gauges.
We look forward to serving your needs as a new or existing customer.
Click here to check it out at www.tangentlabs.com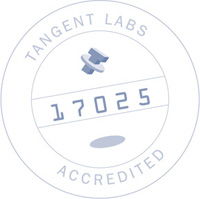 Tangent News
We have a new never used (or opened) Western MCLA High Pressure Reserve Medical Manifold for sale...