Testimonials
"Thank you Tangent Labs!
Having just taken a new position with my company-I had a lot of challenges and even more questions. Tangent Labs has been a lifesaver for me! The services offered by your company have been extremely helpful. My calibrations, certifications and tracking system are now all up to date and easy to access! Thank you Tangent Labs!-But an even bigger Thank You to the people at Tangent Labs for all of their patience and help!"
Julann Main - American Keeper Corp.

JBD American Scale is Now Part of the Tangent Labs Family
The addition of JBD's outstanding knowledge in force, weights & measures and custom weighing applications allows Tangent Labs to offer an even greater range of value to all of our customers.
Under one roof, we are your solution provider for sales, service, A2LA accredited calibrations and program management in the areas of Mechanical, Dimensional, Electrical and a wide range of miscellaneous gauges.
We look forward to serving your needs as a new or existing customer.
Click here to check it out at www.tangentlabs.com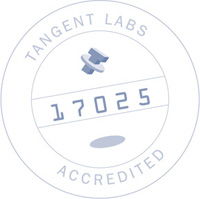 Tangent News
We are excited to announce that as of January 2022, Tangent Labs is now a Transcat company!