Testimonials
"Tangent Labs was a logical choice to send equipment to be calibrated when our Lab was faced with a large amount of equipment to have calibrated. Our Lab had used Tangent Labs before and were always pleased with their service and caliber of work. It was a definite plus that they would pickup our equipment because shipping delicate equipment is always a concern. Their personnel are always courteous and prompt. Their turnaround time is fantastic and our equipment is always handled with care. They are able to accommodate priorities when necessary. Our Lab will continue to send equipment to Tangent Labs because they have earned the trust through the work that they perform and their customer service. There would be no hesitation on recommending Tangent Labs to anyone."
Lee Ann Kelly - Computer Science Corporation

JBD American Scale is Now Part of the Tangent Labs Family
The addition of JBD's outstanding knowledge in force, weights & measures and custom weighing applications allows Tangent Labs to offer an even greater range of value to all of our customers.
Under one roof, we are your solution provider for sales, service, A2LA accredited calibrations and program management in the areas of Mechanical, Dimensional, Electrical and a wide range of miscellaneous gauges.
We look forward to serving your needs as a new or existing customer.
Click here to check it out at www.tangentlabs.com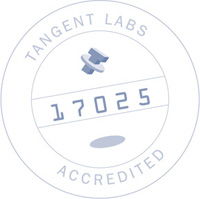 Tangent News
We have a new never used (or opened) Western MCLA High Pressure Reserve Medical Manifold for sale...